A Whole Lotta Creative Goin' On…
Music, Murals, Book Illustration, Pet Portraits, Product Design and more.
Contact Scott Hewett to discuss and quote your custom project.
Click thumbnails for full image and details.
Drums
As a self taught drummer, I'm always up for a gig. You get a keep it simple style and in the pocket technique. A driving force, I've laid tracks in the studio, played with many local bands (Woody Boley & the Mud Show, The Realm Band, Hopefully Forgiven, Tom & Lisa and jam with Kelly Nickels, ex-bassist from LA Guns), and teach rhythm. Contact me!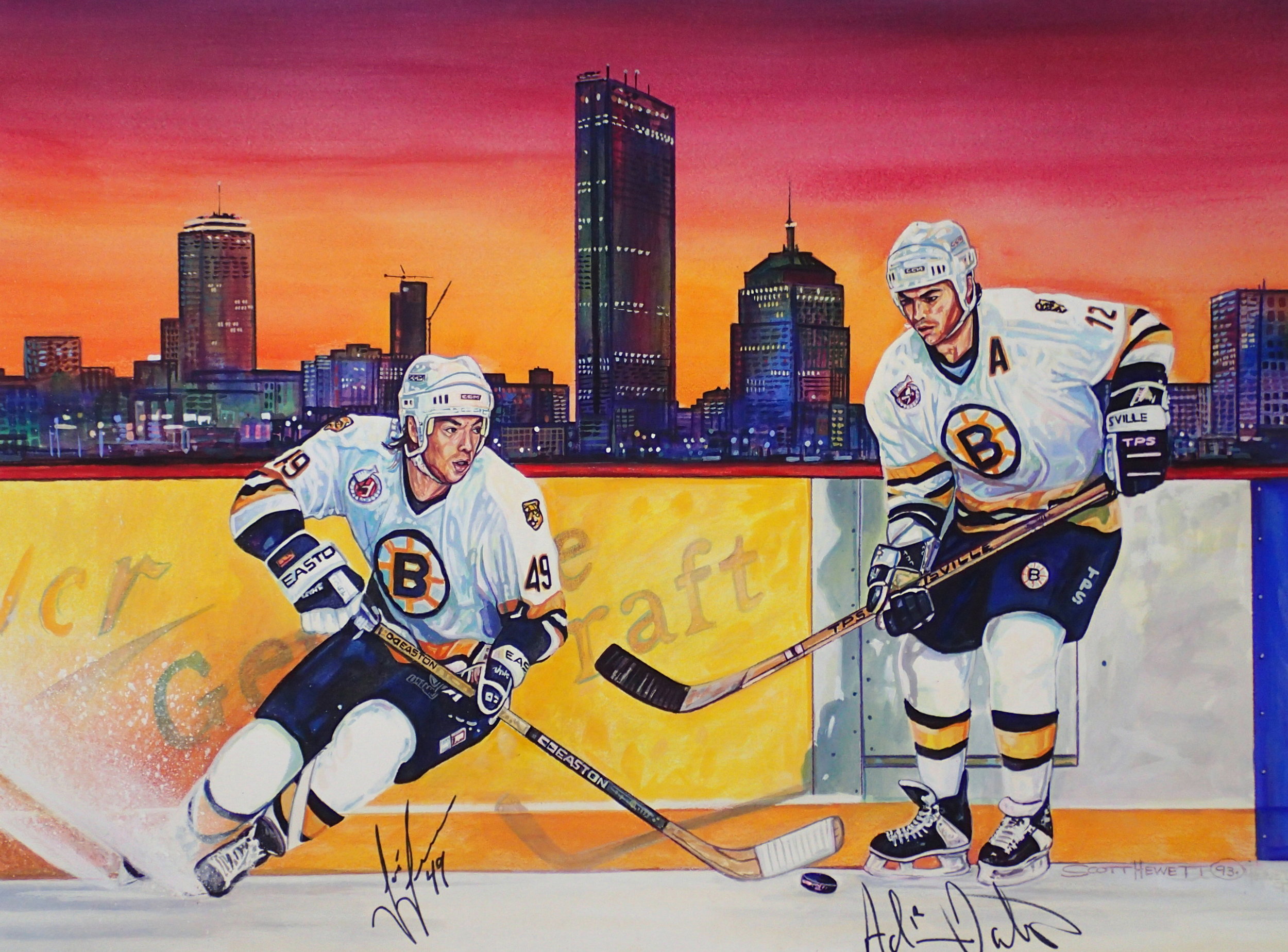 Bachelor of Fine Arts, Illustration.
Sports, Athletes

Childrens

Advertising

Storyboards

Caricatures

Rendering
Custom Painted Surfboards, Snowboards
Scott will give an old surfboard, snowboard (or any board) an amazing transformation for an original, one-of-a-kind work of art.
Contact Scott Hewett for a quote on existing or custom work.
Product Design
As an extremely strong visual person my hand-sketched designs are innovative; I work quickly and excel at the brainstorming aspect of conceptual and practical design. Enjoy constructive interaction with all personalities and welcome creative criticism throughout the design process.
25+ years' experience designing athletic and casual footwear, for global companies including Reebok, New Balance, Stride Rite, Callaway, Ecco, Teva, etc. My designs have been worn by many famous athletes and musicians – Allen Iverson, Jalen Rose, Steve Francis, Shaquille O'Neil, Shawn Kemp, S. Carter/Jay Z, 50 Cent, Nelly, Daddy Yankee, Greg Norman, Frank Thomas, Michael Chang...
Resume available upon request.
Canvas Tote Bags
"Not only can they corral stuff, they are beautiful pieces of artwork!"
12 x 15 inches, $20 each. Just contact us to place and order. Also available at Serene Green Farmstand
For hours of visual intrigue!
18 x 24 inches, $25 each or $75 framed and signed. Add'l shipping fees apply.
Contact Us to order yours today!